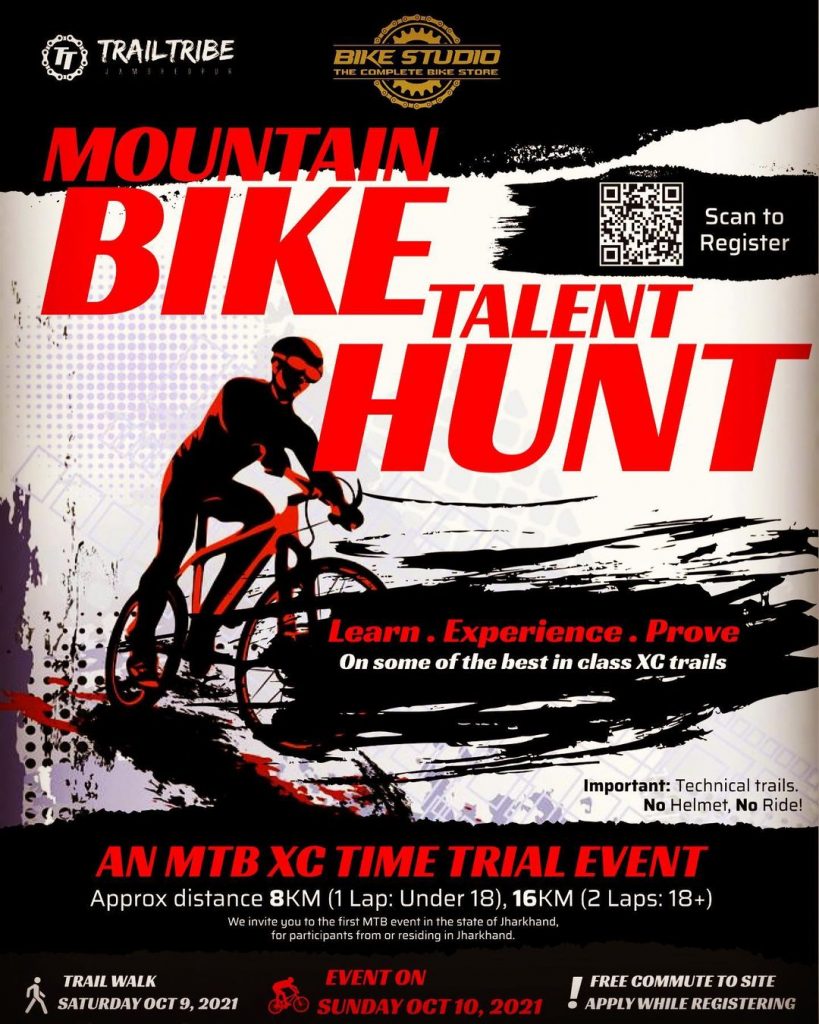 @trailtribemtbjsr along with @bikestudiojsr brings you the first of its kind MTB XCT (time trail) event of Jharkhand. Time trial event means only one participant is released at a time. Each rider will be released after 1 minute of the previous rider and the timing of each rider to complete a lap will be calculated accordingly. A bib will be taped at the seat post or handlebar of each individual's bike. The trail is divided into multiple sections with checkpoints. As riders pass through these checkpoints, a volunteer will note the bib number to ensure participants complete all the sections in the circuit. Water and first aid kit will be available at some of the identified sections. We will encourage participants to use strava too to record their lap time.
Registrations will be made under two categories based on age groups. Under 18 will do only one lap – 8Km approx, 18+ will do 2 laps -16km approx. Registration charges for under 18 is Rs. 50 and 18+ is Rs. 250. More information about logistics and race patterns will be released soon.
To register fill the form in the link below and make payment to the provided QR code.

https://docs.google.com/forms/d/e/1FAIpQLSekdB-pN6ojE_opqWhCWkPU1t8Qf74QKNb9-3JV4l2LiaXcLg/viewform?usp=sf_link
Ensure you had attached payment screenshot before you submit the form. Trail walking sessions can be organised a day before the race- Sat 9th Oct, 2021. Basic trail etiquette to be maintained on the trail during the race. We will be sending out more information about this soon.
OUR SPONSERS